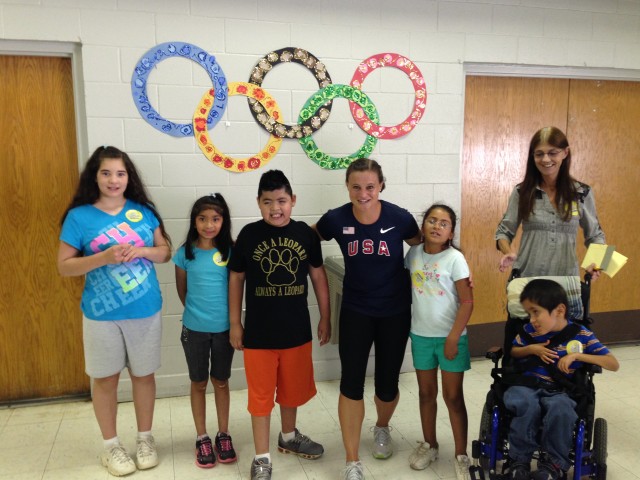 Run With US! is the broadest, most sustained professional athlete-led youth program in the United States.
The Track & Field and Running community is uniquely positioned to drive meaningful, measurable change in the health of our nation's youth.
A carefully-selected corps of Olympians and aspiring Olympic Track & Field athletes have been trained to deploy a targeted curriculum to youth populations both virtually and intimately in targeted communities and schools with lessons of fitness, nutrition, healthy lifestyle choices, and fueling life ambitions. Additional athletes will be trained on an ongoing basis as new programs are launched in subsequent locales.
In exchange for their service to communities and the youths therein, the USA Elite Track & Field athletes receive a measure of the financial support they need to finance their Olympic aspirations.